I had no idea how to hold a bow 3 months ago but I wanted to learn archery. I've been training target archery for 1 1/2 hours every weekend and I have closer to 15 hours of training now. I was so excited when my coach Nipuna Senevirathne said that I have enough skills to participate in the Wayamba – All Island Archery championship 2017  under the Novices category.
Event was organized by Wayamba Archery Club. It was held on the 21st and 22nd January 2017 at the Royal International School, Kurunegala.
Of course it was not to win but to take part and understand what to expect in a competitive environment. These are some of the take aways from my first archery tournament experience.
Practice, Practice, Practice..
Archery is all about constancy, the only way we can release an arrow the same way throughout the event is by practicing it. When you are confident in your technique and when everything becomes second nature; you got less things to worry when you stand at the shooting line. As an example I've been training with thick aluminum arrows throughout and couple of days before the tournament my coach got me a set of entry level carbon arrows. Those thin lightweight arrows shoot much smooth and fast.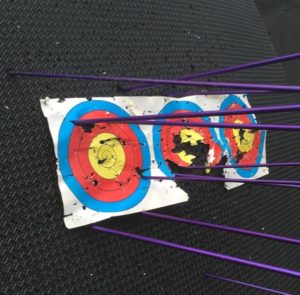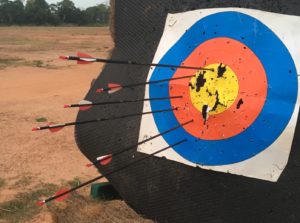 But what I soon realized is that they are less forgiving when I make mistakes. The only way I could take advantage of them is if I become consistent.
However I was glad that I managed to hit all the arrows in the target surface and score 210/360 (5.8/10 points per arrow). With 3 sessions training in the 30M distance and 1 session with carbon arrows. I am personally happy with my score. It's my personal best after all and I am confident that I can beat it easily as I master my technique.
Sort out travel/accommodation early
Physical and mental fitness plays a huge role in Archery. After all it is all about consistency and the only way you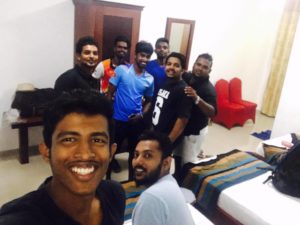 can stay consistent throughout is if you maintain same level of energy.
We had planned to go in the train, but one of our club members was generous to bring his vehicle so that we can travel leisurely and have a nice time as a team. Thank you Dinindu Geeganage. It was a nice gesture.
Next challenge we had to face was to find accommodation. With a bit of luck we managed to find a place after visiting nearly half a dozen hotels in the area. Since it was the first club outing the members couldn't resist singing and dancing although it was quite late already.
Tired and hungry is a big no no before any sporting event.
Good friends, good times.
At the archery range it is all about improving the techniques but when you have an entire weekend to yourself, we got enough time to get to know each other, Build the team spirit which I believe can go a long way. I am very bad at remembering names but guess what? I can remember everyones names. WIN!!
Last but not least.
What you see below is the final ranking from 70M open event. These are the top archers in the country with years of experience. It may not be this year, but I want to make it to that list soon.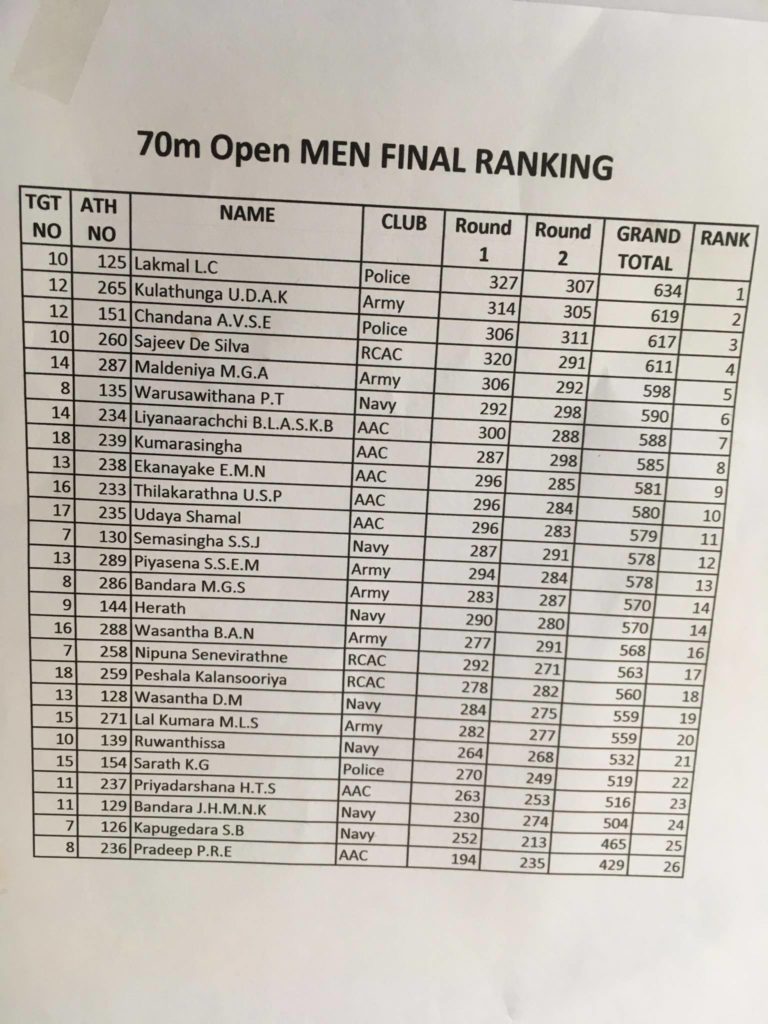 Thank you everyone for all the support. See you in an event soon.